EWU Debate club excelled in " Shaheed Budhijibi Shikkhok Sharok Bitorko Utshob"organized by University of Dhaka
---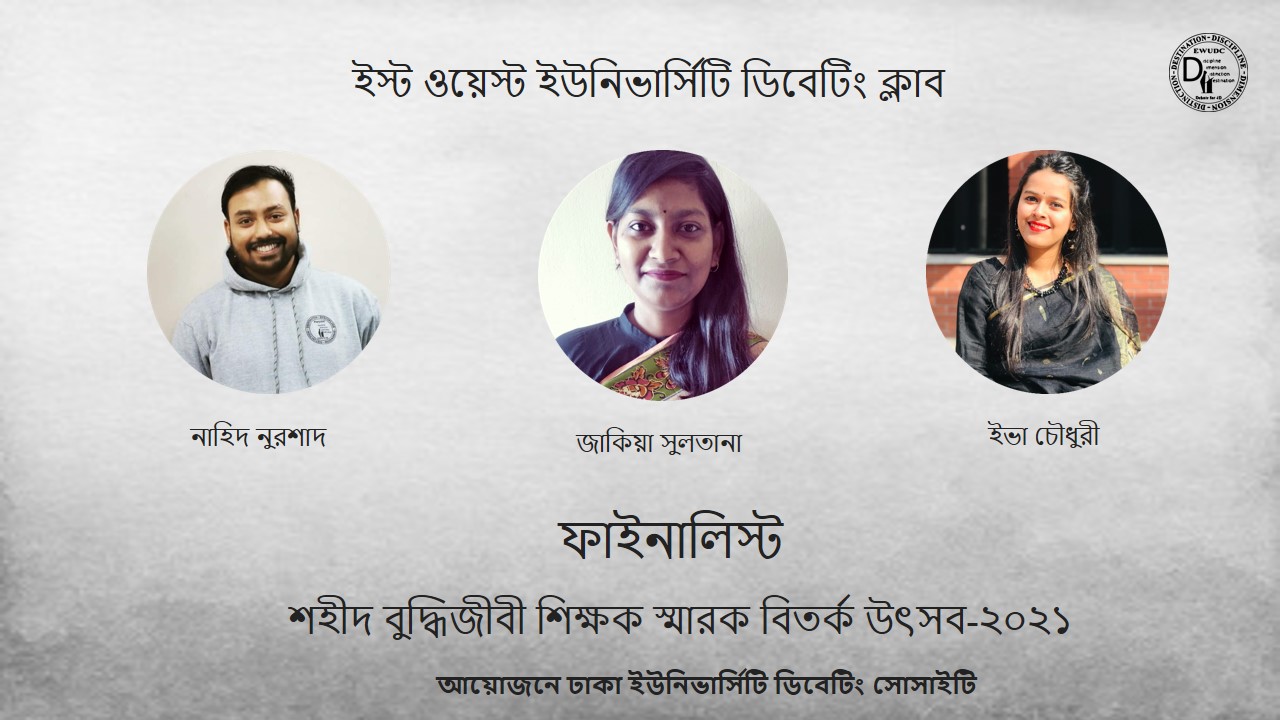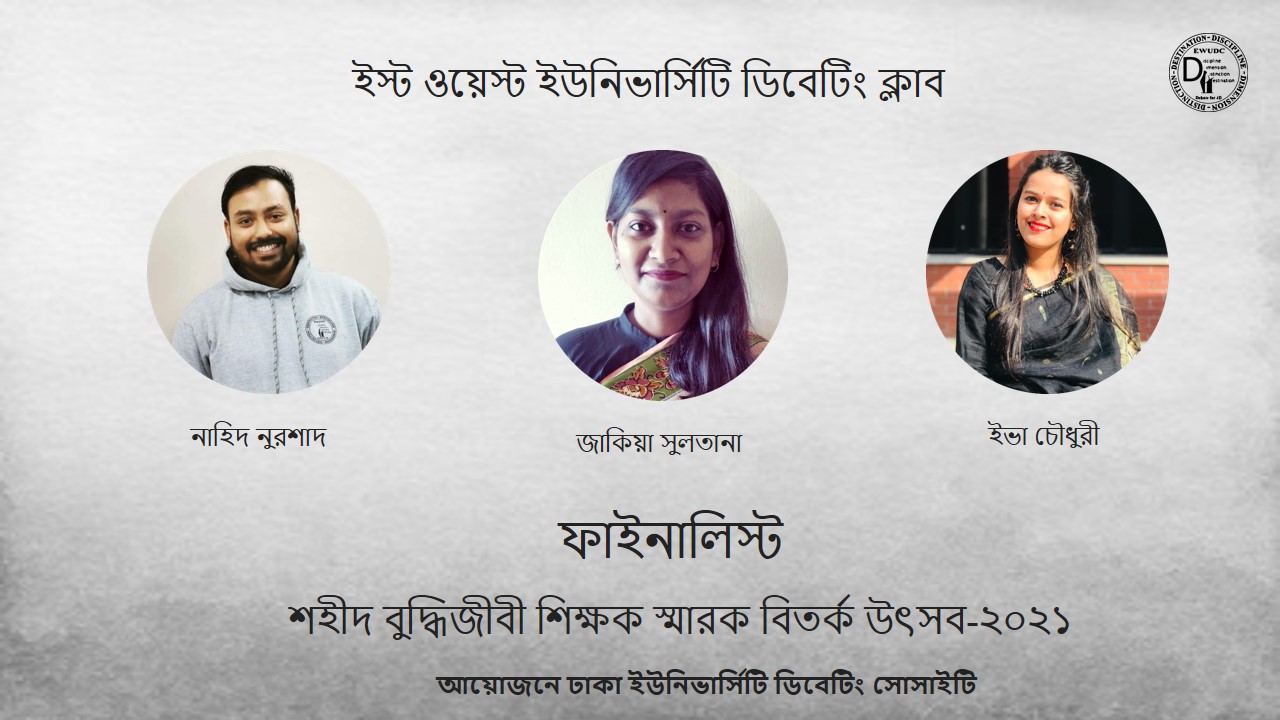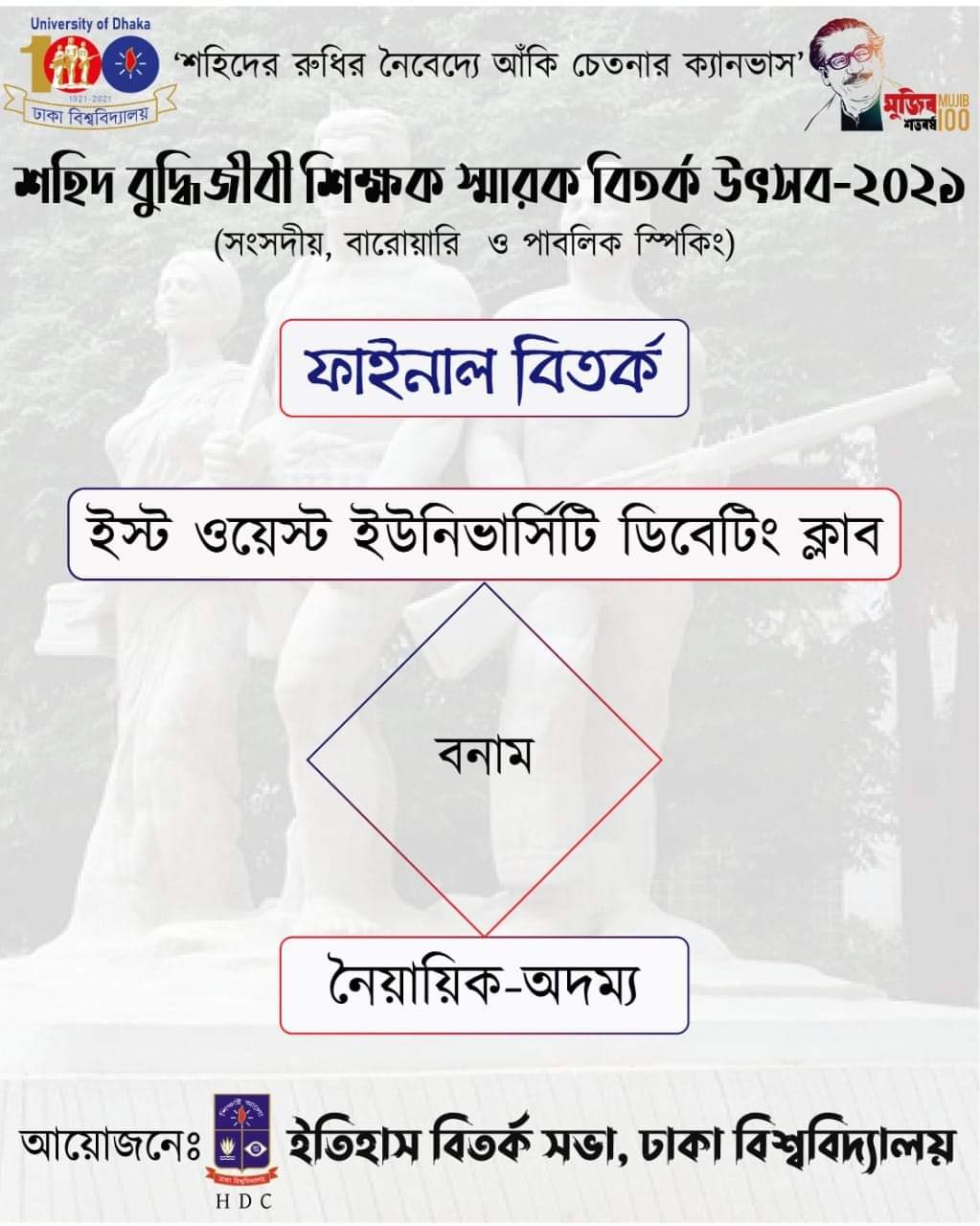 A team from East West University Debating Club secures the finalist position in the prestigious national debate tournament named " Shaheed Budhijibi Shikkhok Sharok Bitorko Utshob 2021" which was organized by University of Dhaka. The team consists of three outstanding and dedicated debaters, Jakia Sultana, Eva Chowdhury and Nahid Nurshad.
This competition was organized by Dhaka University Debating Society by remembering the contribution of our intellectuals on 14th December, 1971. This event took place in an online platform on 6th- 15th May 2021. The finale and closing ceremony of that tournament will be held on middle of the July 2021.
It was an Inter Club national Asian parliamentary debate competition. 32 Prestigious clubs fromboth private and public universities and from different places in the country took part in the competition. It was hard nut to cracksecuring the finalist position among the 32 talented teams. But through the true dedication and logical understanding our debaters made us proud. In the finale they need to face the khulna University to become champion. We expect that our team will continue their legacy and will be able to secure the tag of championship in this national platform.
Lastly, in this covid situation, when the whole world is imprisoned, East West University Debating Club did not stop to practice of logic and prove their potential in the field of rationality and earn a great prestigious result for the university.