EAST WEST UNIVERSITY ORGANIZES SEMINAR CELEBRATING WORLD MENTAL HEALTH DAY 2022
---
Oct 26, 2022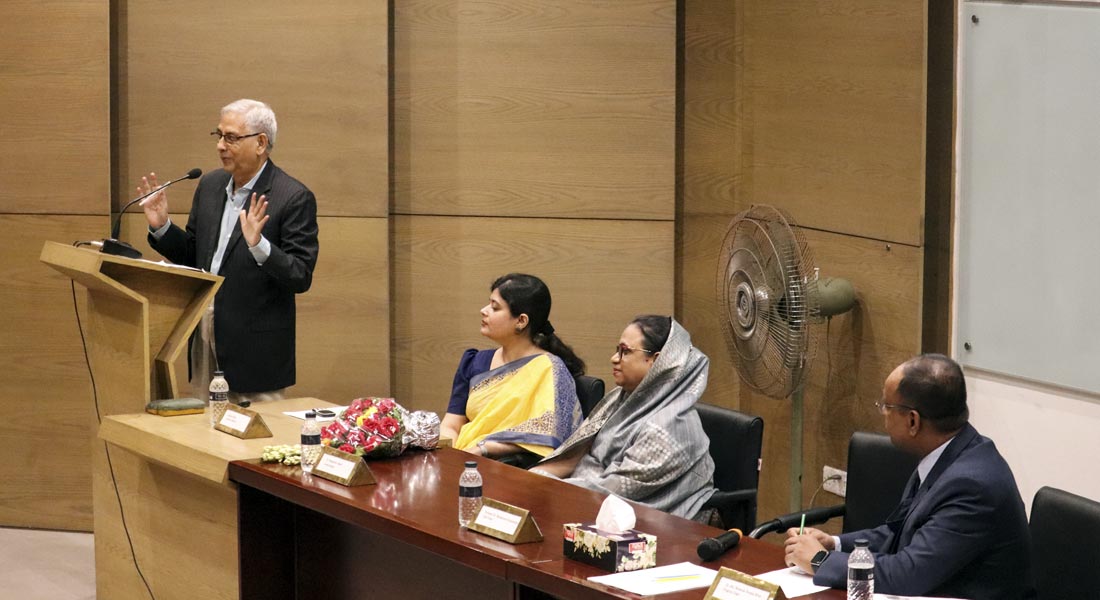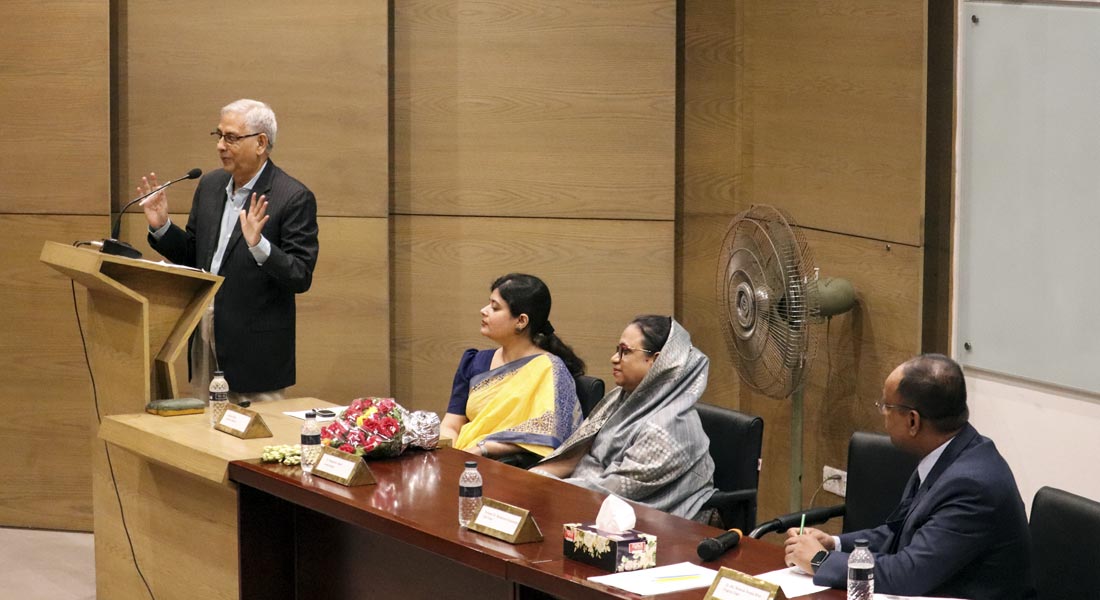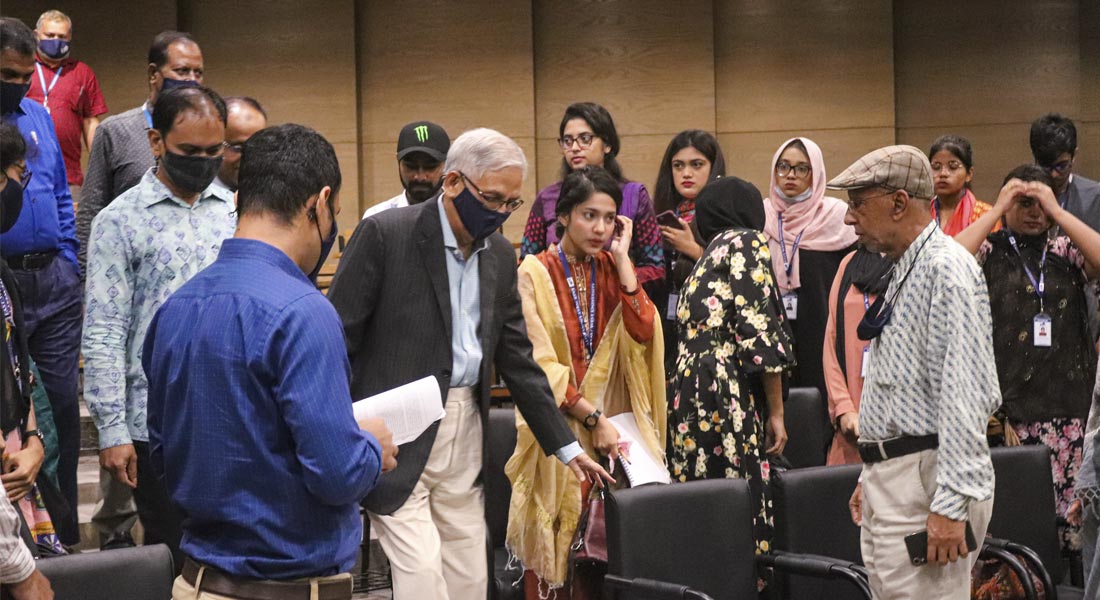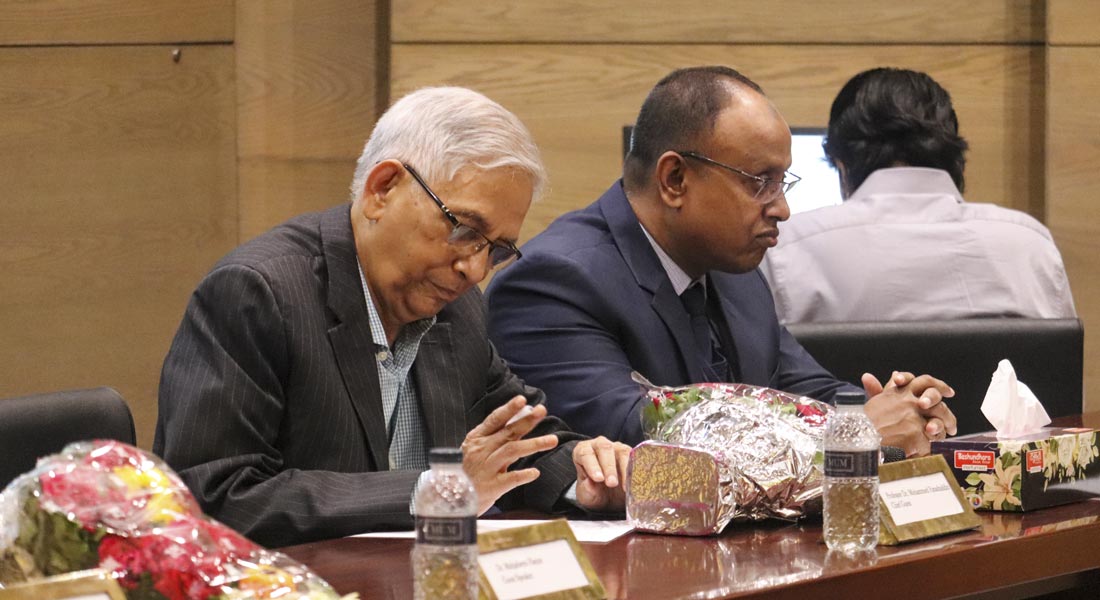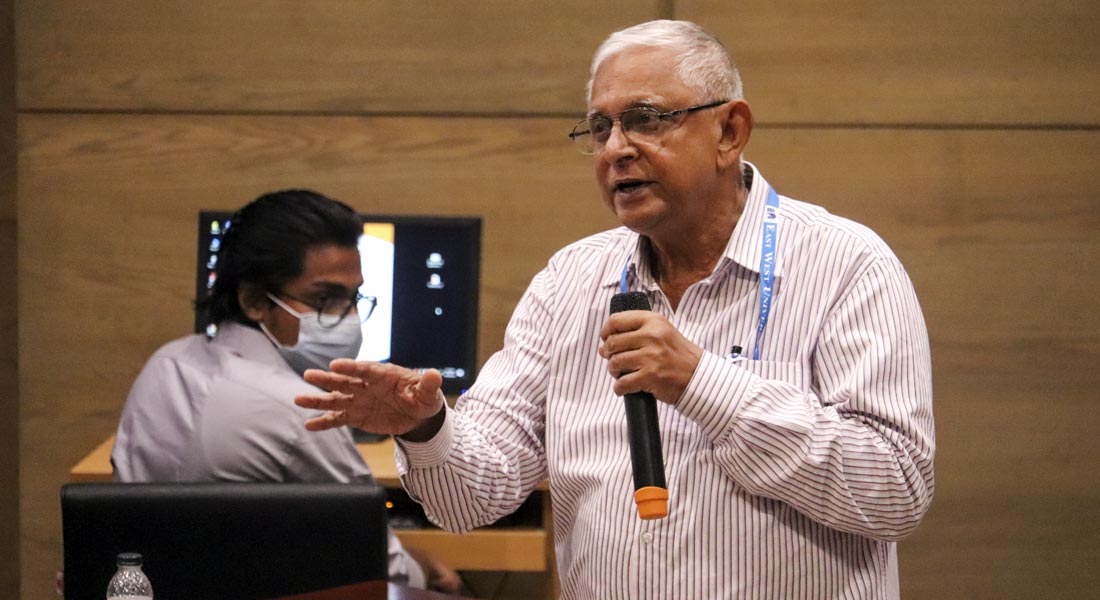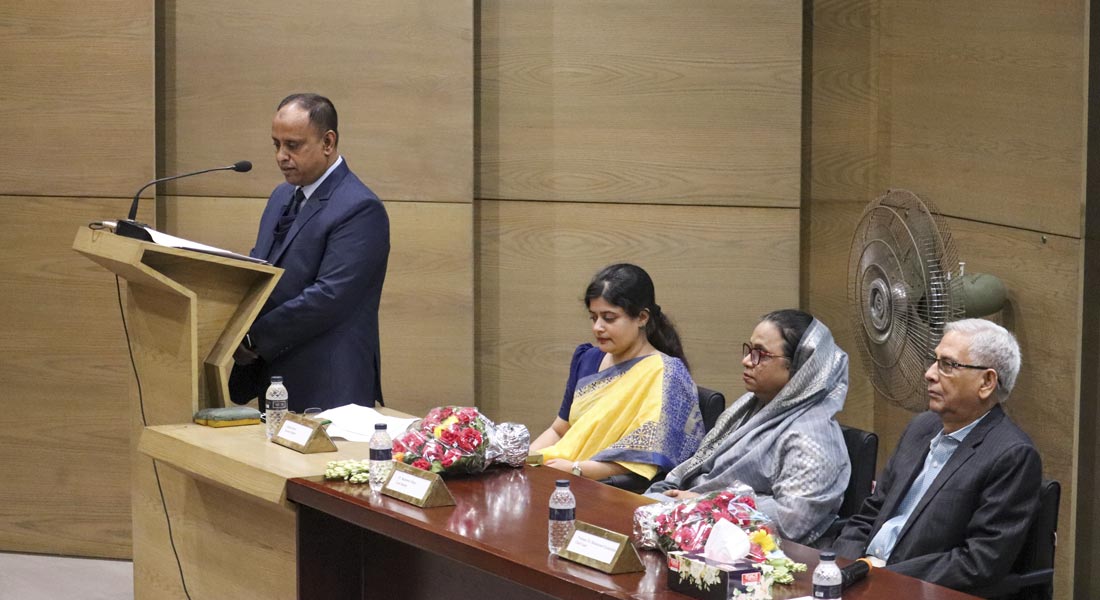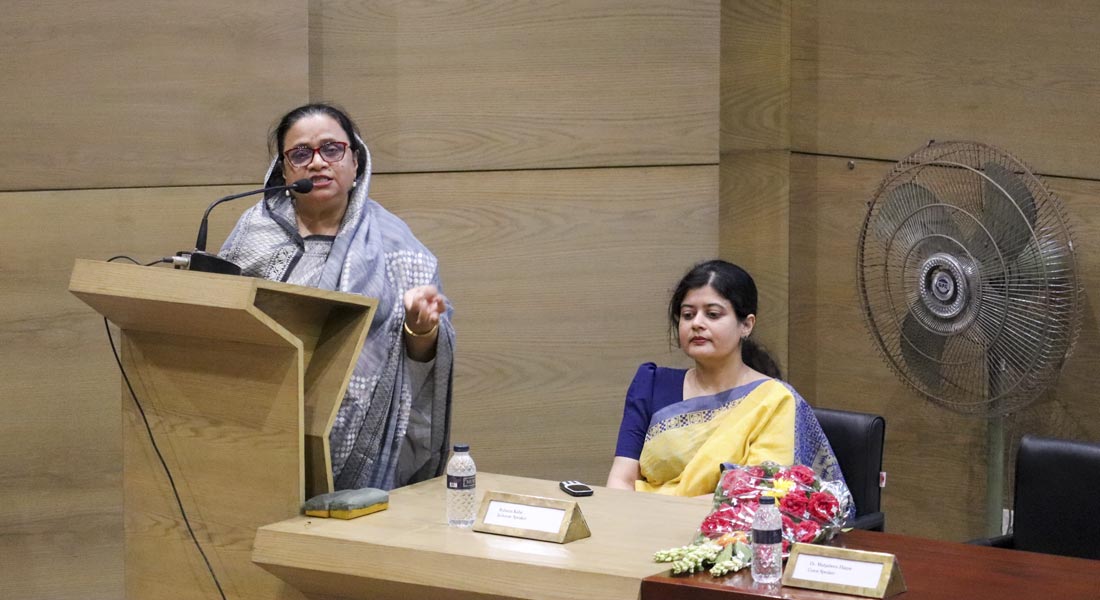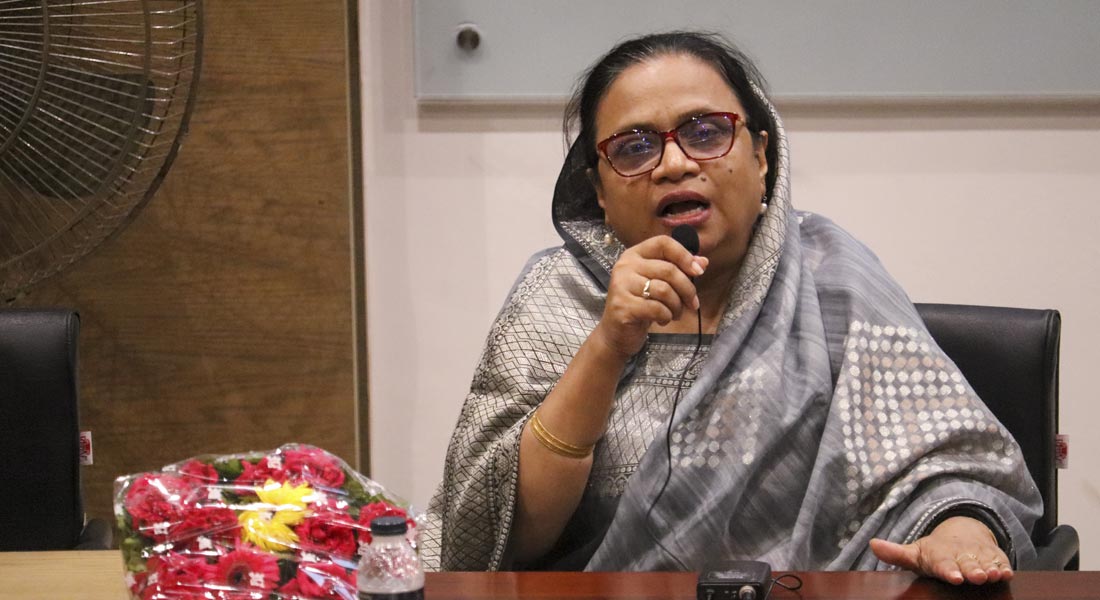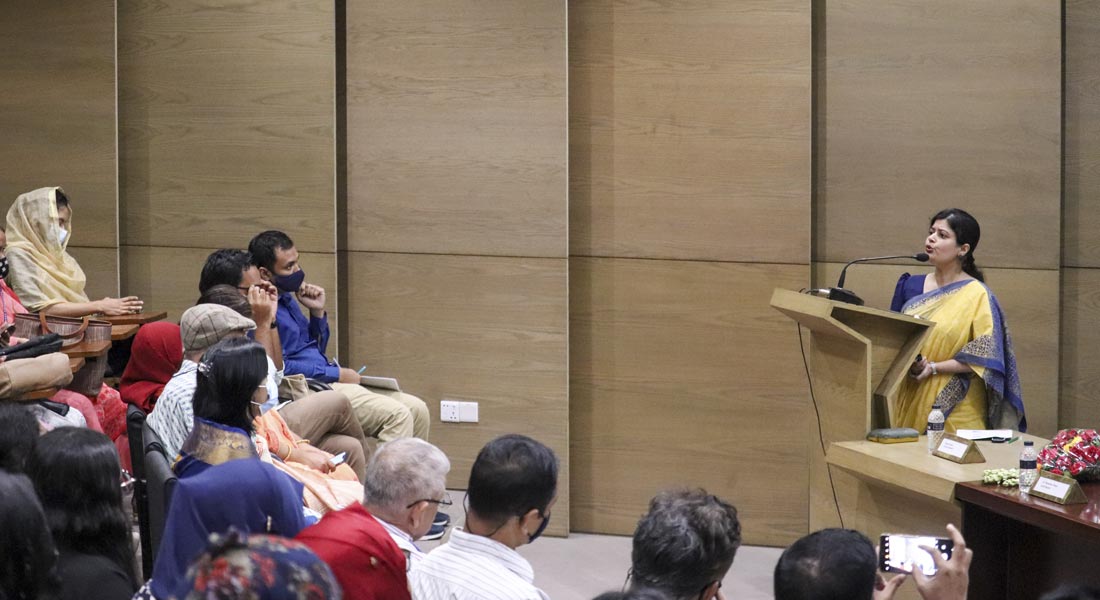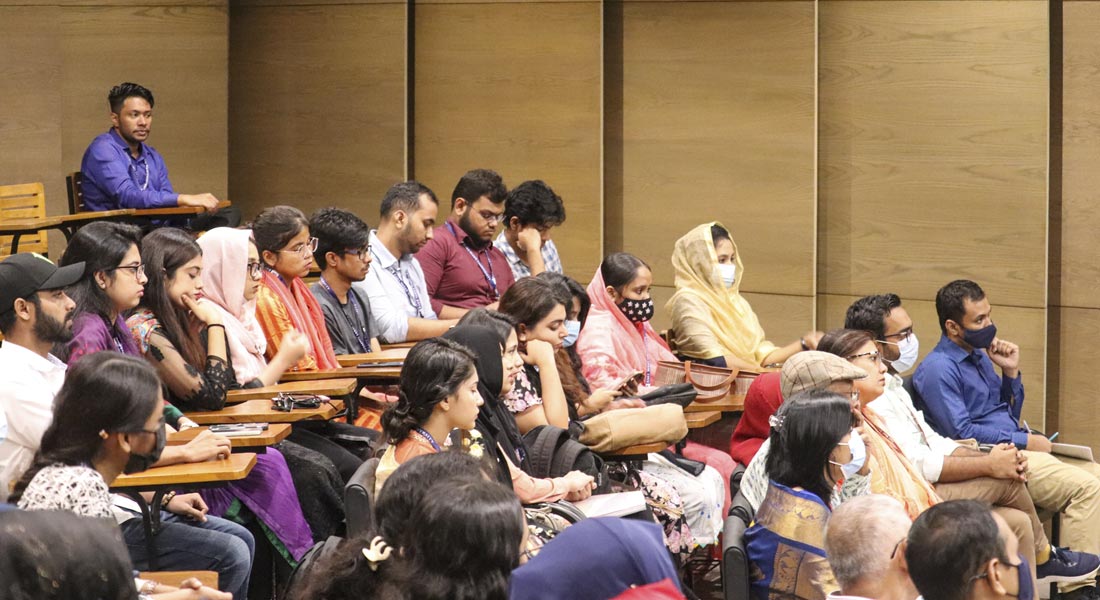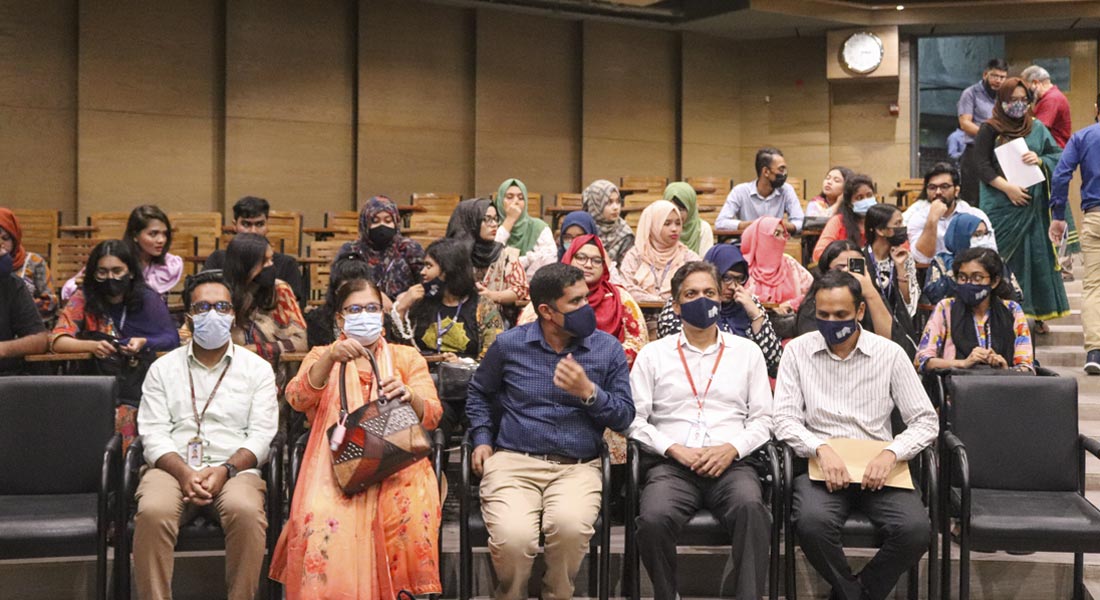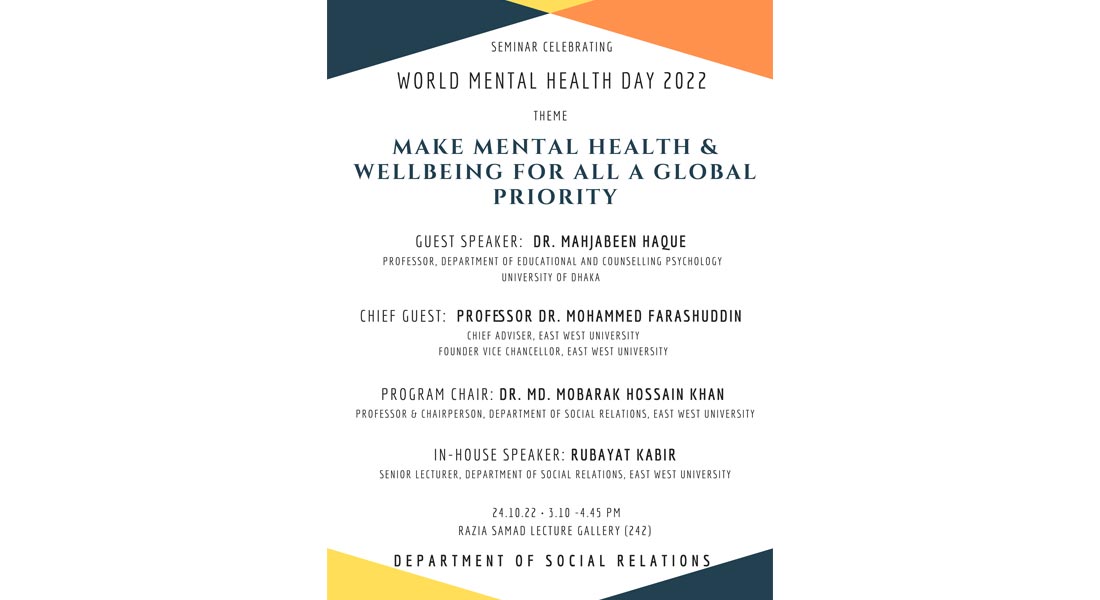 The Department of Social Relations at East West University (EWU) held a seminar on October 24, 2022, to celebrate World Mental Health Day with the theme "Make Mental Health and Wellbeing for All a Global Priority."
To facilitate the seminar, Professor Dr. Mohammed Farashuddin, Chief Adviser and founder Vice Chancellor, East West University; was the Chief Guest of the event. The guest speaker was, Dr. Mahjabeen Haque, Professor, Department of Educational and Counselling Psychology, University of Dhaka. Professor Dr. Md. Mobarak Hossain Khan, Chairperson, Department of Social Relations, presided over the event as Program Chair; Ms. Rubayat Kabir, Senior Lecturer, Department of Social Relations, was among the other distinguished speakers at the seminar.
The guest speaker, Dr. Mahjabeen Haque, gave a fascinating talk that expanded the listeners' understanding of mental health. She gave us an overview of the global and Bangladeshi contexts in which people experience mental health difficulties and the factors that contribute to poor mental health. She concluded her talk by focusing on measures that can be taken to foster positive mental health.
In her presentation, Rubayat Kabir, the in-house speaker, talked about stress, anxiety and depression and coping styles. She shared the results of a student survey that revealed the extent to which EWU students were troubled by stress, anxiety, and depression during the COVID-19 lockdown. She concluded the talk by mentioning the effective ways to cope with stress.
Dr. Md. Mobarak Hossain Khan, the program chair, dove deep into the history behind this year's topic, shedding light on its relevance. He said that today, more than ever, it is critical to prioritize mental health if we are to achieve long-term growth and prosperity. In addition to that, he expressed gratitude to all of the attendees.
Professor Dr. Mohammed Farashuddin, who was present as the Chief Guest, gave a talk about the significance of mental health in developing a healthy nation. Moreover, he mentioned about the socio-psyche counseling center that was recently established at EWU as well as the advantages that such a facility can provide to the student body.
Both University students and faculty members participated in the event and provided insightful input.