EWU FOOTBALL FIESTA 2022
27 Aug, 2022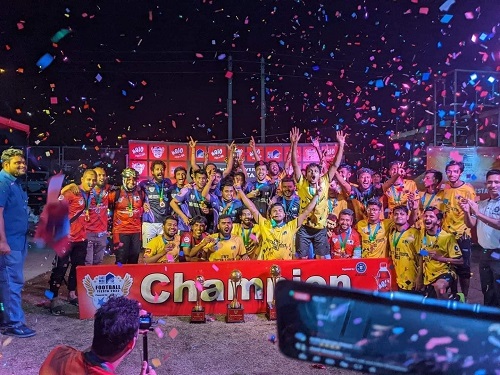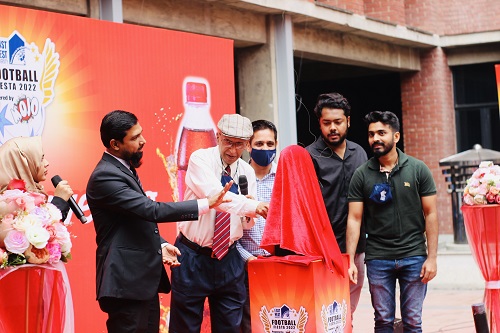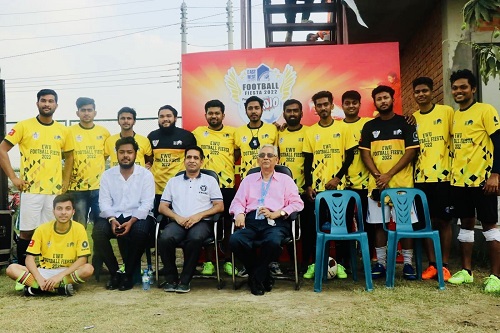 For the fifth time, East West University Sports Club successfully organized the event EWU FOOTBALL FIESTA 2022. This year, a total of 13 departments & 6 teams from the Alumni Segment participated in this most awaited tournament.
On Monday, 28th March 2022 the inaugural ceremony of EWU FOOTBALL FIESTA 2022 got off the ground by unveiling the trophy by a group of notable personalities- Md. Maidul Islam(General Manager of Akij Food and Beverage Limited), Professor Dr Muhammad Ziaulhaq Mamun, (Pro Vice-Chancellor Of EWU); A.S.M Ashif (Assistant Professor, East West University; Moderator of EWUSC). Multiple renowned media of Bangladesh covered this event.
The tournament was initiated on Tuesday, 27th March 2022 and the finale took place on Thursday, 31st March 2022. All the matches occurred in the field of Nutmeg, Dhaka. After witnessing the competitive matches between the teams, we, East West University Sports Club, congratulate all the winners, especially those who won the titles of champion and runners-up.
---